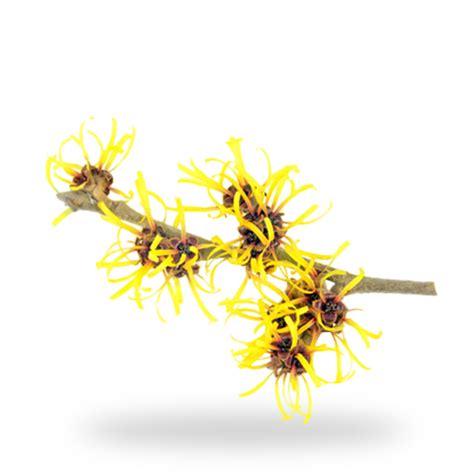 Witch Hazel
Witch Hazel (Hamamelis virginiana) is a small tree/shrub, native to the Eastern ranges of the United States. It can grow well along river banks and the edges of streams in clay soils but thrives better in well-drained soil.
Witch Hazel is a natural astringent (minimises pores).
Witch Hazel may help to reduce scalp itchiness.
Witch Hazel may help to reduce skin irritation and inflammation.
Witch Hazel due to its many benefits for the skin such as smaller pores and calming inflammation it allows you to achieve a more even skin tone.
Products Containing Witch Hazel